Dental Implants in Port Moody, BC
Patients looking for permanent restorations for missing teeth are often drawn to dental implants because of their longevity. A dental implant forms a strong foundation, replacing the roots of the natural tooth. This ensures that all activities, including chewing and speaking, can be fully and permanently restored. Rocky Point Dental is pleased to offer dental implant procedures directly in our Port Moody dental office.
How Dental Implants Are Placed
Dental implant posts are made from titanium and are placed deep into the mouth, integrating with the jawbone like the tooth roots. The healing and osseointegration process (as the metal fuses with the bone) can take several months, but the results typically last a lifetime. After the implant has fully healed and fused to the bone, we attach a dental crown to it to provide a secure, natural-looking restoration.
What to Expect From Your Consultation
Before providing any patient with implants, we need to ensure that the gums and bone tissue are healthy enough to properly support an implant. We will also review your general medical history to determine whether you are healthy enough for the procedure. If you are a candidate and you choose to move forward with the treatment after receiving all of the information, we can begin planning the next steps in your treatment. Book your consultation today to learn more!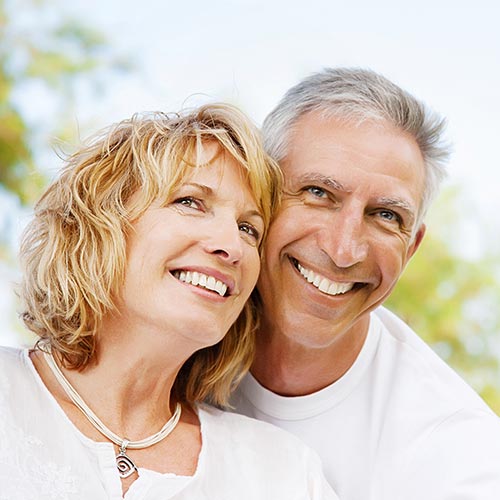 All-on-4 Implants in Port Moody, BC
Dental implants can replace a single tooth or an entire arch of teeth. When an entire arch needs replacement (either on the upper or lower jaw), the All-on-4 dental implant technique can be used to permanently secure a fixed prosthesis in place. If you are missing most or all of your teeth, book a consultation with us today to learn more about this comfortable, lasting solution to fully restore your teeth.
The Benefits of All-on-4
All-on-4 dental implants is a relatively new dental technique that has been very successful in restoring patients to full oral functions. The procedure works by securing 4-6 dental implants in each arch to be replaced (we can replace one or both arches). After the implants have fully healed and integrated with the bone, they serve as a point of fixture for a prosthetic arch.
Patients with All-on-4 implants have found multiple benefits, including:
• A permanent and complete restoration of the teeth allowing for full function of the mouth
• A stable and comfortably fitted prosthetic that does not shift or slide
• The look and feel of natural teeth
• Less overall healing time than individual dental implants
Learn More About the Technique
The dental team at Rocky Point Dental is experienced in using the All-on-4 technique to deliver exceptional restorations to our clients. Learn more about which type of implants may be most effective for you by speaking directly with our dentists.
New Patients Always Welcome
Book Your Dental Hygiene Appointment Today!