Skip to Content
Orthodontics In Port Moody, BC
Braces and More for a Brilliant Smile in Port Moody, BC
Crooked teeth not only affect your confidence, but they also make it more difficult and less comfortable to perform basic, essential functions such as chewing and speaking. Thankfully, Rocky Point Dental in Port Moody, BC, offers orthodontic solutions for the city of Port Moody, Coquitlam, Port Coquitlam area, and Tri-Cities area residents.
Rocky Point Dental's orthodontic providers have the experience to recommend and implement smile alignment options, including traditional braces, Invisalign clear braces, sports mouth guards, and dentures. We provide a wide range of orthodontic, and other dental services, for all of our patients because we know how important it is to be happy with your smile. Beyond aesthetics, keeping your teeth straight helps to keep your mouth healthy.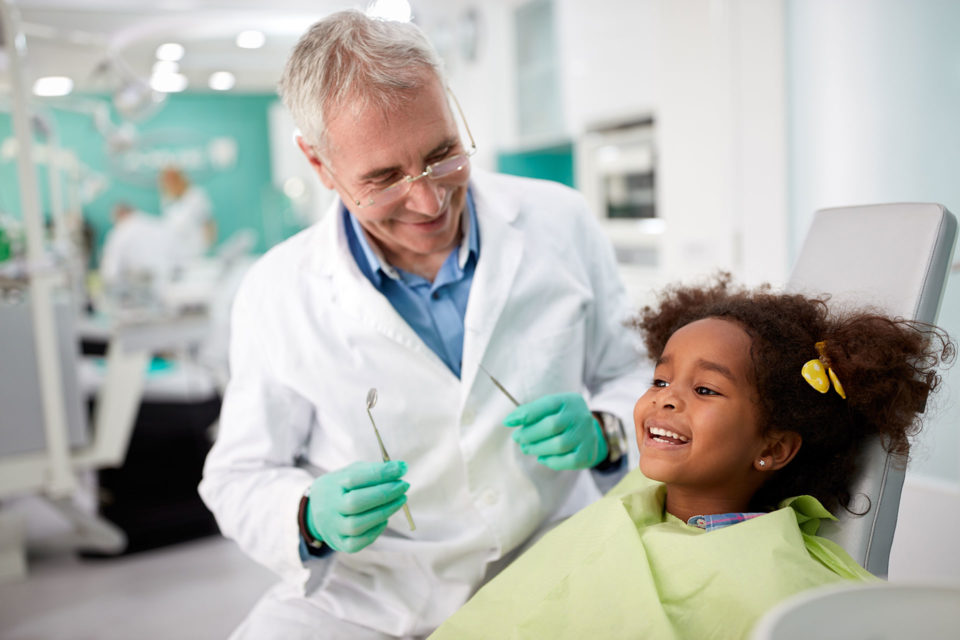 While other alternatives exist, sometimes the best treatment plan for your orthodontic issues are traditional braces. At Rocky Point Dental, we strive to provide our patients with top-tier service and straighten your smile with our Phase I and Phase II treatment plans.
Traditional braces are suitable for both children and adults and can correct crooked teeth and misaligned bites. If you have tried Invisalign but have not seen the results you want, traditional braces are an excellent choice.
Children and adults alike can enjoy straighter, healthier smiles without the use of metal brackets. Clear aligners are a popular orthodontic solution for anyone who prefers a clear way to their best possible smile. Because the clear trays are transparent, hardly anybody will be able to notice you're wearing them!
Don't let misaligned teeth bother you any longer! Our experienced dentists can perform the following:
Correct misaligned bites
Improve the health of your teeth, gums, and jaw joints
Keep your teeth straight
Sports Mouth Guards
In addition to traditional braces and Invisalign, Rocky Point Dental can also outfit your mouth with a quality sports mouth guard. Whether you play hockey, basketball, or any other sport where you want to ensure your mouth is protected, sport mouth guards are a reliable and affordable choice. Our mouth guards are specially formulated to ensure a proper fit to protect your teeth and gums.
While most mouth guards cover your upper teeth, there are varieties that cover your lower teeth as well.
Typically, mouth guards are divided into three categories:
Custom-made mouth guards: These are specially molded at our office after an impression of your mouth is made.
Boil and bite mouth guards: A warmed piece of plastic is fitted to your mouth by biting down to create an impression.
Stock mouth guards: Formulated to fit any person, stock mouth guards are not custom made and usually do not fit well.
At Rocky Point Dental, we offer custom-made mouth guards to ensure a perfect fit every time. Whether your son or daughter is playing sports or you want to be more careful during recreational activities, a professionally molded mouth guard is a responsible way to protect yourself.
If you are missing some teeth in your mouth, it can be difficult to speak or eat properly. Many people with missing teeth are self-conscious about their smile, and dentures are a great way to correct this problem. Dentures are removable fake teeth that fill in gaps or replace an entire row of missing teeth.
Whether you need conventional dentures, immediate dentures, or overdentures, Rocky Point Dental in Port Moody, BC, has the expertise to get your smile looking beautiful again. We'll help you get comfortable with your dentures throughout the entire process.
If you have recently lost teeth or are having teeth removed because of tooth decay or other dental issues, contact us today for more information on our denture services.
Contact Rocky Point Dental in Port Moody, BC, to book an appointment or to learn more about our orthodontic care. We strive to give you a straighter smile! 
We Are Open! Covid Safety.

Dear Patients,
We want you to know that we are open and observing 
Covid-19 safety protocols
. Patient health and safety is our #1 priority, and we use personal protective equipment for all our staff to serve you in a safe and healthy environment.
If you have missed or had to cancel your dental hygiene appointment or had to delay any treatment plans due to COVID-19, now is a good time to book your next appointment.
Please call or email us if you require an appointment.
Sincerely,
The Rocky Point Dental Team