General Dentistry At
Your Port Moody Dentist
Preventive care is an essential part of proper oral hygiene. Rocky Point Dental in Port Moody, BC, offers routine teeth cleaning and check-ups, as well as oral cancer screenings with digital X-rays. You can help achieve or maintain a healthy smile by arranging regular check-ups with your dentist, preferably every six months or as recommended by our staff after an evaluation of your oral health. At Rocky Point Dental, we provide family dentistry and preventative care appointments as often as you need.
Rocky Point Dental helps patients of all ages with a wide variety of general dental services so families can get everything they need in one office visit. This ensures dental health can be as convenient and comfortable as possible for your family. Please learn more about any of our services here by reading our website or giving our dental team a call. If you aren't sure what dental care you or your family might need, simply book a new patient exam and our dentist will update you on the overall health of your teeth and gums. After that, we will work together to protect your smile.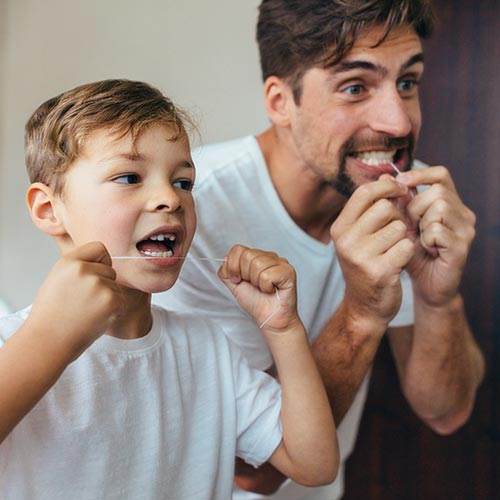 Oral Exams & New Patient Exams
We believe that preventative care is the simplest and most important way to avoid invasive dental procedures, similar to the way healthy diet and exercise can reduce the risk of developing physical health problems like heart disease. Good dental hygiene and habits learned in childhood could help you and your family members avoid gum disease, gingivitis, losing teeth, and more.
Dental Hygiene Appointments
Annual or twice-annual dental exams from a professional can help us identify, avoid, or correct possible health or cosmetic issues early, minimizing the need for extensive treatment. For example, gently removing light plaque build-up on your teeth during an exam can prevent periodontal disease from developing, which can require a much deeper cleaning or even a loss of teeth and bone tissue. Be sure to book your family's oral hygiene appointments today for better health tomorrow!
Oral Cancer Screening
Screening for oral cancer is a routine part of our oral examinations and check-ups. Our dentists will examine your soft tissue, looking for signs of abnormalities that may indicate oral cancer in any stage, such as lesions, tumours, or white or red patches. If we have concerns after an initial examination, we may take further steps or refer you to a specialist for further diagnostic tests. When caught in the early stages, oral cancers are typically very receptive to treatment, so we do our best to ensure our patients are diagnosed and treated as soon as possible.
Gum Grafting
Advanced gum disease, including periodontitis, can have lasting effects on your oral health. In a gum graft procedure, our dentists or periodontists harvest healthy tissues from the mouth to transplant into areas where the gums are recessed or extremely thin. This strengthens the gums so they can continue to support the teeth. Gum surgery is often necessary for reestablishing overall oral health, and although patients are often put off by the description, it's a fairly straightforward procedure.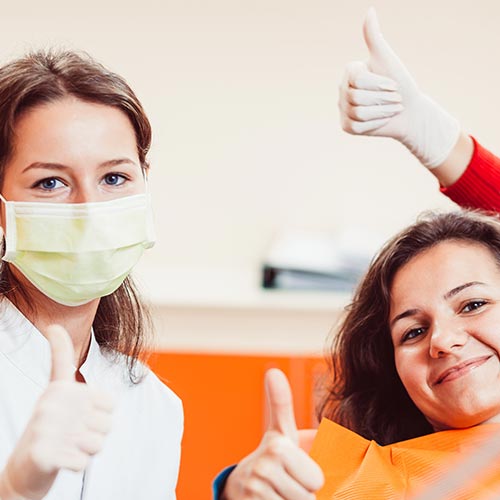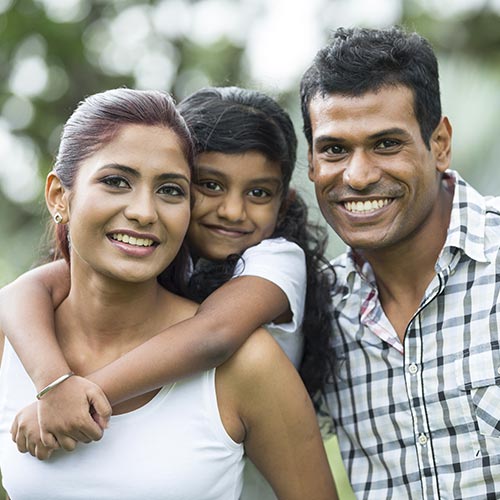 Root Canals
In a root canal procedure, our dentists remove the diseased or infected inner portion of a tooth so that we can preserve the hard outer shell. This ensures that patients can maintain more of their natural teeth for a longer period of time instead of simply extracting the tooth. We are fully equipped to perform simple root canal procedures in our dental office in Port Moody.
Teeth Extractions
Rocky Point Dental is dedicated to helping our patients maintain a natural smile whenever possible. However, some circumstances make the removal of a tooth more beneficial for long-term health purposes. In these cases, we will carefully examine your mouth, weigh the costs and benefits of removal, create a detailed treatment plan, and provide you with all of the details you need to make an informed decision about extraction.
Dental Sealants
Dental sealants are a preventative tool that we use to help reduce the risk of cavities developing on the teeth. We pay particular attention to hard-to-reach areas of the mouth or areas where food particles and bacteria are most likely to build up, such as the pits and fissures of the molars and premolars. The dental sealant material is a plastic coating that is painted onto the teeth and hardened. It dries clear, evening out the tooth's surfaces and adding an extra layer of protection over the tooth enamel.
Dental X-Rays
Dental x-rays are an important tool we use in our dental practice to provide thorough dental care. Dental x-ray machines use extremely low levels of radiation to capture images of the structures of the teeth that we can't see in a visual examination. Our dentists and dental hygienists are fully trained to provide safe and quick x-ray imaging for patients as part of routine oral exams or for treatment planning. Depending on when we last saw you and any concerns or questions we have about your oral health, we may take a variety of different types of x-rays to keep on file.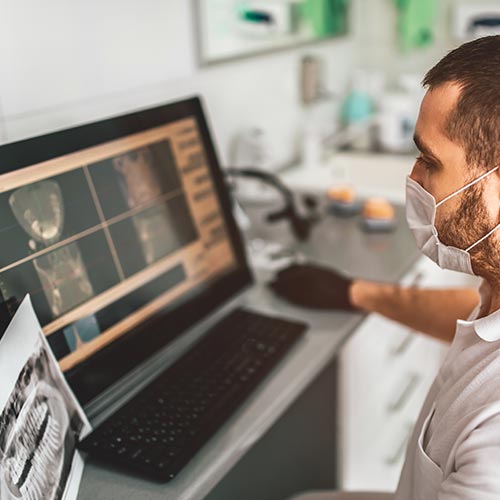 New Patients Always Welcome
Book Your Dental Hygiene Appointment Today!