Skip to Content
Restorative Dentistry In Port Moody, BC
Restorative Dentistry in Port Moody, BC
At Rocky Point Dental in Port Moody, BC, we strive to give you the healthiest and brightest smile possible. Our staff at Rocky Point Dental can help you achieve a healthy smile you'll be showing off to everyone.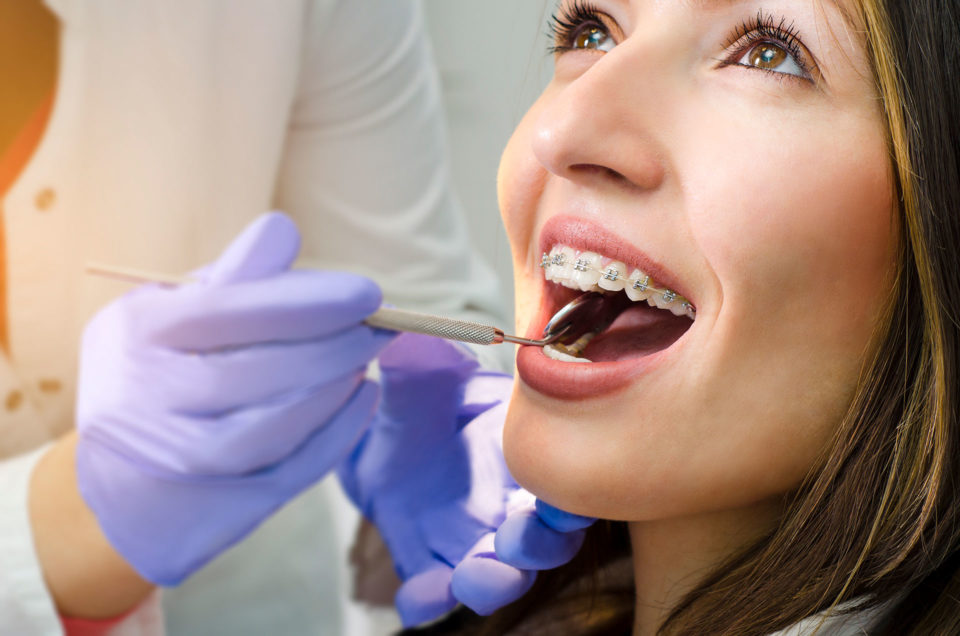 What restorative dentistry does
Restorative dentistry involves preventing, diagnosing, and treating various oral diseases and conditions that you might encounter. Whether your teeth are infected, chipped, stained, cracked, or missing, our restorative services help you heal and repair the damage, restoring your teeth back to proper function.
Restorative treatments
Any procedure that has the purpose of healing or treating a condition affecting your teeth is considered restorative. This includes treatments such as: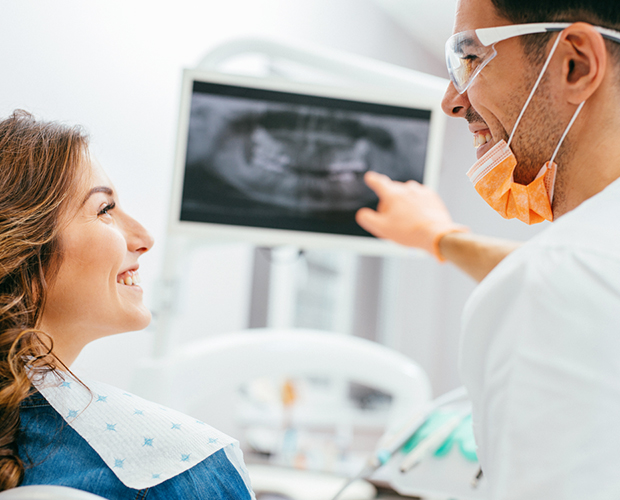 Fillings: Fillings are used to restore a tooth's strength, structure, and function after a cavity or other trauma occurs to your tooth. They're available in various materials, including tooth colored composite resins
Braces:

Braces correct issues such as malalignments, overbites, underbites, and other malocclusions. We offer various types of braces, from traditional 

or

 clear braces 

to 

ceramic

 or

 lingual braces

 

Dental implants:

Dental implants are among the most effective and longest-lasting restorative dental solutions. They form a durable foundation that allows artificial teeth to remain rooted

.

 

I

mplants are surgical-grade titanium posts that act as artificial roots for your teeth. 

Implants

 are crucial when it comes to restoring essential functions that you perform with your mouth, such as chewing and 

speaking. This is

 because 

they

 keep your artificial teeth supported 

in

 the jawbone, which accepts the implants as if they were natural roots for your teeth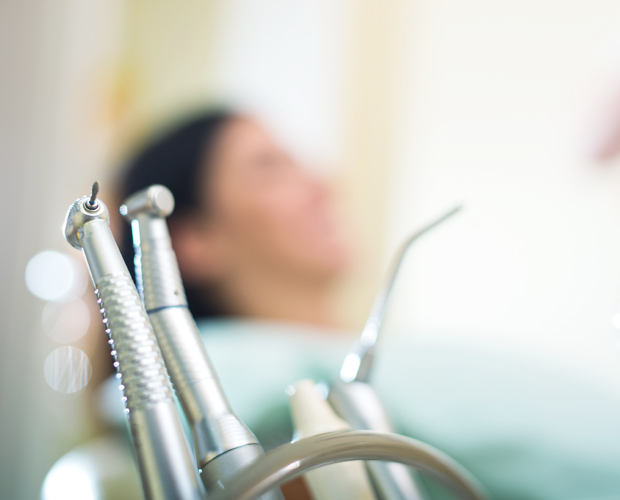 Bridges:

Dental bridges fill a gap left by a missing tooth by cementing a false tooth in its place, using the two adjacent teeth to help secure it

 

Crowns:

Dental crowns are also known as caps, and as the name implies, they're a structure that's secured over your existing tooth or implant to restore the shape, appearance, and function of the tooth. They're most commonly used after extensive damage has been done to the tooth by a cavity, especially if it threatens the continued health of your mouth

 

Root canals:

A root canal is a procedure used to 

remove diseased

 or infected tissue from a tooth due to decay or serious infection

. The procedure involves removing the damaged tissue, filling the cavity with a substance like gutta-percha, and then, after it has healed, securing a restorative device such as a crown over the tooth to restore function and integrity
These are just a few of the most common restorative treatments that we're able to perform. If you need restorative dentistry services, trust your smile to the dental professionals at Rocky Point Dental.
Covid-19 Safety

Learn about the Covid-19 Safety Protocols we have in place.
Dear Patients,
We are pleased to announce that we are now open for all dental services. Please note that our hours may fluctuate as we adapt our schedule for the new safety protocols and patient demand. Please call or email us if you require an appointment.
With that in mind, we wanted to let you know that we have put proper protocols in place and have access to personal protective equipment for all our staff to serve you in a safe and healthy environment.
As healthcare professionals, dental offices are some of the most prepared to keep patients safe as we re-open – as we already follow strict infection control procedures in our regular practice.
Sincerely,
Your Rocky Point Dental Team