Cosmetic Dentistry At
Your Port Moody Dental Clinic
The staff at your Port Moody dental clinic knows that many people are very conscious of the flaws in their teeth. When injury, age, disease, or other conditions have negatively impacted the look of your smile, it can hinder your ability to express joy and be at ease when face to face with other people. Our dentists understand just how impactful cosmetic treatments can be in your life. We offer convenient services aimed at combining beauty, longevity, and functionality. Our dentists will create a completely customized treatment plan tailored to meet your current and future needs.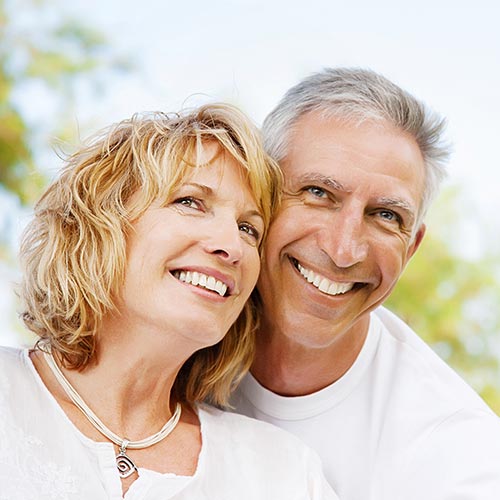 Hollywood Smile
Getting a bright, movie-star smile is possible for virtually anyone! Hollywood Smile treatments offer a complete smile makeover that addresses any and all concerns you have about your smile. By combining treatment options to reach your ultimate goals, we can custom-create a complete set of beautifully enhanced teeth that will gain attention for all the right reasons.
Dental Crowns
Dental crowns are customized, tooth-shaped caps that fit over the natural tooth (or over a dental implant). They are commonly used in dentistry to enhance and restore the strength, function, and appeal of a tooth that has been damaged or compromised. Our dentists will ensure your crown is perfectly fit to your mouth and placed securely so you can continue to enjoy a healthy and attractive smile for years to come.
Teeth Whitening
Rocky Place Dental provides safe and effective teeth whitening solutions to meet all of your smile goals! Flashing a bright smile everywhere you go can give you the confidence boost you need to achieve more. Our dentists are committed to helping you overcome the results of staining and discolouration that can come from ageing, genetics, wear and tear, or certain substances you consume. We have both in-office and at-home whitening products available.
Veneers
Your smile is often the first part of your face another person notices. If you want to improve that first impression, veneers may be a good approach for your cosmetic dental needs. Veneers are tooth-shaped shells made from porcelain that fit over the front surfaces of a tooth. Your Port Moody dental clinic offers veneers to help you with this. Our experienced dentists can expertly plan the design of veneers to change the shape, size, colour, spacing, and alignment of the teeth.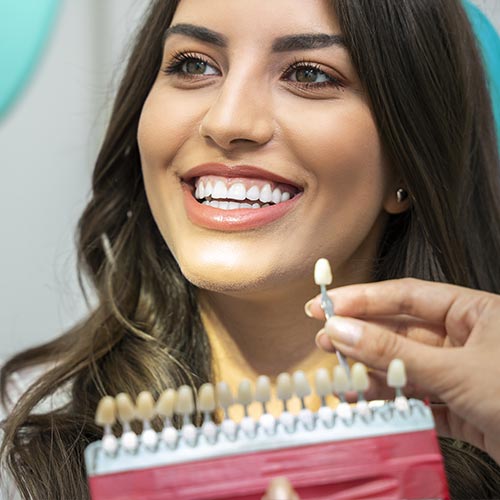 New Patients Always Welcome
Book Your Dental Hygiene Appointment Today!