Skip to Content
Family Dentistry In Port Moody, BC
Preventative Care in Port Moody, BC
Preventive care is an essential part of proper oral hygiene. Rocky Point Dental in Port Moody, BC, offers routine teeth cleaning and checkups, as well as oral cancer screenings with digital X-rays. You can help achieve or maintain a healthy smile by arranging regular checkups with your dentist, preferably every six months or as recommended by our staff after an evaluation of your oral health.
At Rocky Point Dental, we provide family dentistry and preventative care appointments as often as you need.
Our convenient family dental services all in one place
In order to make dental health as convenient and comfortable as possible, Rocky Point Dental helps patients of all ages with a wide variety of general dental services, so that families can get everything they need in one office visit. Please learn more about any of our services here by reading our website or giving our dental team a call. If you aren't sure what dental care you or your family might need, simply plan for a new patient exam and our dentist will update you on the overall health of your teeth and gums, and we can work together to protect your smile. Here are some areas we specialize in:
New patient exams
Digital X-rays
Restorative dentistry

Fillings
Bridges
Crowns
Implant restoration

Extractions

Wisdom teeth extraction
Root canal therapy

Periodontal treatments
Cosmetic dentistry

Inlays and Onlays
Professional-strength teeth whitening (in-home and take-home) with the Zoom Whitening system
Veneers
Dental bonding
Gingival re-contouring
Choosing the right dental care for your family
Rocky Point Dental covers a variety of services, so it's helpful to understand more about the main areas of care before making a family appointment. First, we believe that preventative care is the simplest and most important way to avoid invasive dental procedures, similar to the way healthy diet and exercise can reduce the risk of developing physical health problems like heart disease. Good dental hygiene and habits learned in childhood could help you and your family members avoid gum disease, gingivitis, losing teeth, and more. Take a look at the preventative care tips on this page for a few basic steps that go a long way in protecting your smile.
Next, annual or twice-annual dental exams from a professional can help you identify, avoid, or correct possible health or cosmetic issues early, minimizing the need for extensive treatment. For example, gently removing light plaque build-up on your teeth during an exam can prevent periodontal disease from developing, which can require a much deeper cleaning or even a loss of teeth and bone tissue.
Finally, specialized treatments from our office including cosmetic dentistry and restorative dental work aren't always necessary but are very convenient to have in the same office if someone in your family needs extra care. These services focus on restoring the aesthetic appearance and/or practical function of your smile if injury, disease, or age have negatively impacted your teeth. A dental crown, for instance, permanently replaces a gap from a missing tooth, restoring a full and even smile while simultaneously supporting your remaining teeth and allowing you to chew normally again.
Preventative Care Tips
You can save on costly, extensive dental treatments and procedures by taking care of your teeth and gums. Here are some effective ways you can stop the buildup of plaque and prevent cavities from the comfort of your home:
Brush
Using a soft-bristled toothbrush, brush your teeth twice per day. Another useful tip is to gently brush the top surface of your tongue to remove any clinging food particles, as they could cause plaque. Doing this will also keep your breath feeling and smelling fresh!
Floss
You can clean the spaces between your teeth by flossing a minimum of once per day. Mouthwash can also kill harmful bacteria that may cause bad breath and plaque. Flossing your teeth and rinsing your oral cavity with mouthwash can effectively remove plaque and food particles trapped between teeth and hiding below the gum line, making both activities great preventative care steps you can take at home.
Diet
Eat a balanced diet and try to avoid extra-sugary treats. Nutritious foods such as raw vegetables, plain yogurt, cheese, or fruit can help keep your smile healthy.
Sealants
Dental sealants are preventative treatment provided that cover the biting surfaces of your back teeth during childhood. It prevents tooth decay in the grooves of the permenant molars.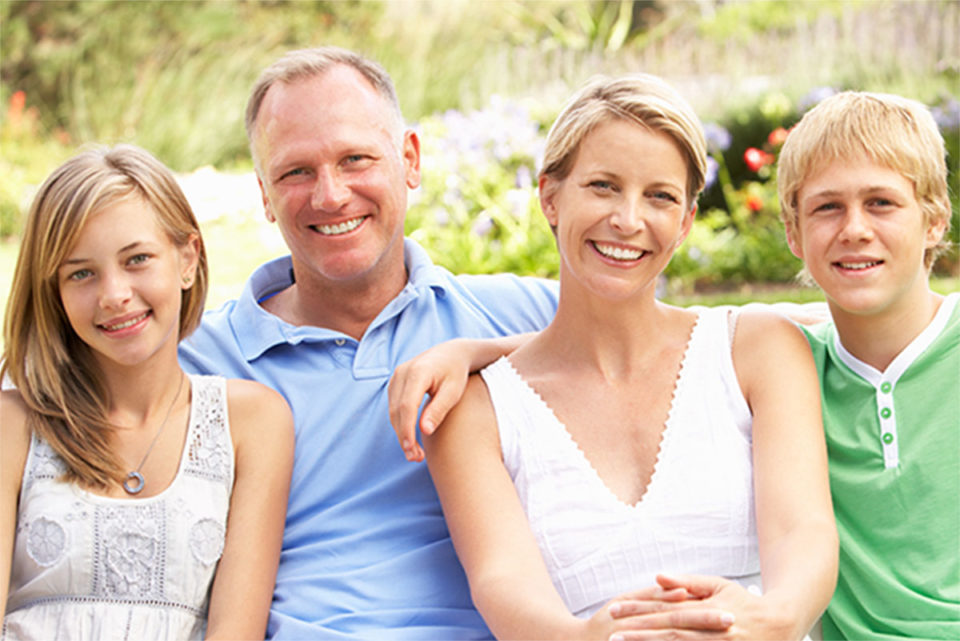 Family Dentistry
Taking the proper steps to protect and preserve your teeth will keep your smile radiant and healthy. If your last visit to the dentist was more than six months ago, then be sure to schedule an appointment with Port Moody's dental team at Rocky Point Dental!
We Are Open! Covid Safety.

Dear Patients,
We want you to know that we are open and observing 
Covid-19 safety protocols
. Patient health and safety is our #1 priority, and we use personal protective equipment for all our staff to serve you in a safe and healthy environment.
If you have missed or had to cancel your dental hygiene appointment or had to delay any treatment plans due to COVID-19, now is a good time to book your next appointment.
Please call or email us if you require an appointment.
Sincerely,
The Rocky Point Dental Team